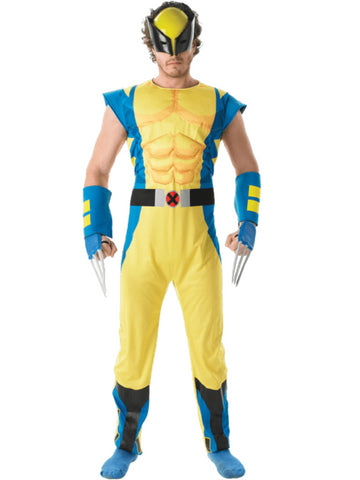 Wolverine Costume
Become a Marvel Comics mutant superhero in this Officially Licensed Wolverine X-Men costume. Comes with mask & claws to complete the look.

Wolverine is the mighty Mutant hero with healing ability and Adamantium Claws.
Because of his healing ability Wolverine was chosen for a secret Government
program known as Weapon X .Adamantium was grafted to his bones to create
the perfect human weapon.With this magnificent costume you become everyone's
favourite X man hero and lead the gifted mutants against the forces of evil.


Wolverine includes

*Jumpsuit with muscle chest
*Arm Cuffs
*Long claws
*Mask

Medium-Chest 38-42"
Inseam 32"

XLarge - Chest 42-46"
Inseam 32"
---